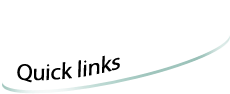 Welcome To Gandhidham Jain Seva Samiti
GANDHIDHAM JAIN SEVA SAMITI
KUSUMBEN KANTILAL DEDHIA HOSPITAL
A Multi-Speciality Hospital Catering Specifically to the needs of families.
We are a 30-bed hospital with I.C.U.& I.C.C.U Units with Ventilator in order to offer the highest levels of medical care to our patients.
Our Wide array of medical services are avilable 24 hours a day throught the year. Our highly specialized patient care adheres to the highest standards in the City.
As a family-oriented hospital,we pride ourselves on being professional and caring professional and caring at all times.
The hospital has diffrent faculty consultants who practice on a visiting basis.
Click Here To Download Hospital Brochure